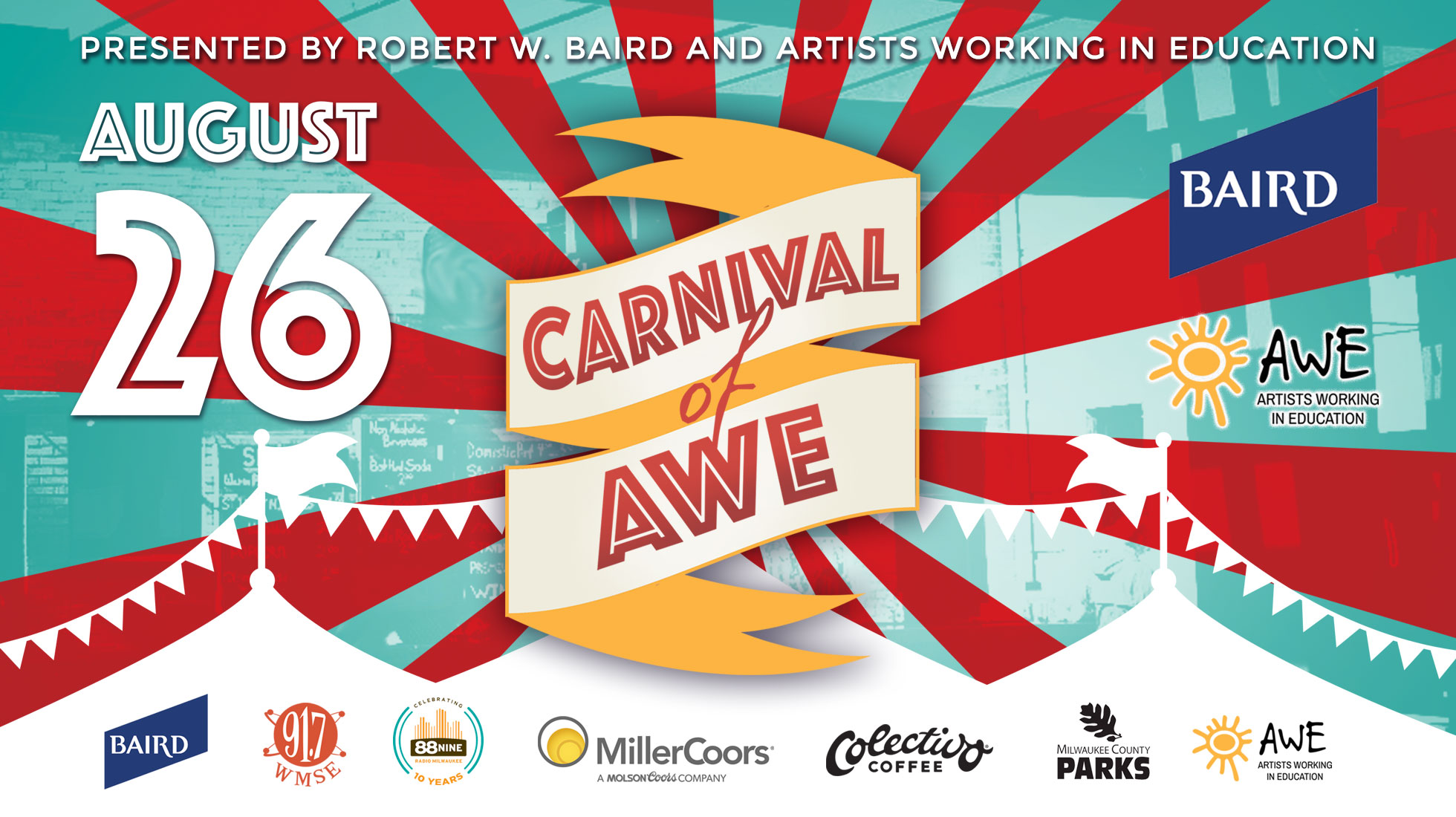 Robert W. Baird and Artists Working in Education Present
Carnival of AWE
Sat, Aug 26, 2017 from 11am - 3pm
Join us for Carnival of AWE at the South Shore Park Terrace on Saturday, August 26, 2017 from 11am - 3pm. It's a fun-for-all-ages event providing an array of entertaining activities and prize raffles, with all proceeds going to support vital AWE arts programing. Snacks and beverages will be available (adult beverages for 21+).

AWE will have Truck Studio programming onsite, offering fun and engaging art activities for attendees to experience. The Truck Studios provide meaningful arts activities for youth year round, activating public parks, playgrounds and libraries throughout Milwaukee. There will also be an interactive art installation onsite, giving viewers a glimpse into the incredible work that the AWE Artist-in-Residence (AIR) program is does to engage youth in making decisions about land use, public space, and neighborhood revitalization through the creation of public art within their neighborhoods.

Come out and enjoy an afternoon of art and activities while supporting a wonderful organization.