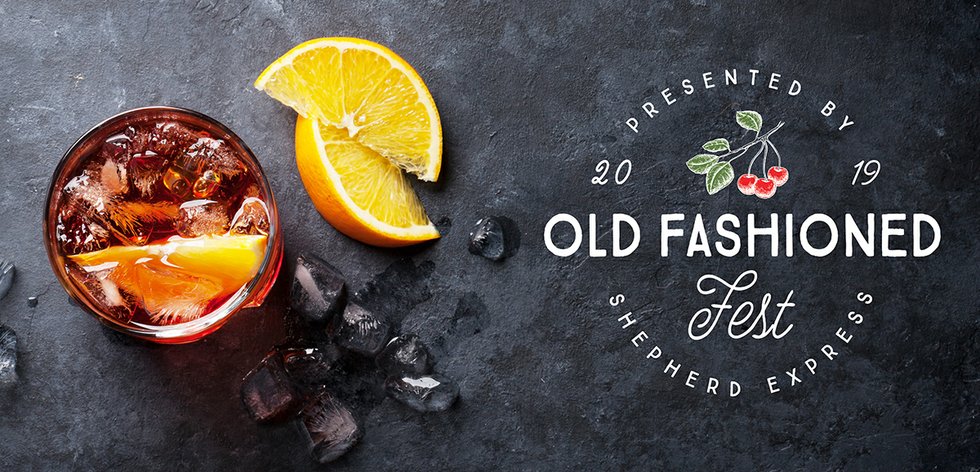 Old Fashioned Fest 2019
Thursday, October 10th | VIP 5-9 p.m. | GA 6-9 p.m.
General Admission (6-9pm)
Join Shepherd Express Thursday, Oct. 10 at The Cooperage for a toast to a Milwaukee classic—the Old Fashioned! You won't want to miss this Whiskey vs. Brandy showdown. Sample both classic and re-imagined Old Fashioneds, vote on your favorite Bulleit whiskey and brandy version, and we'll crown winners at the end of the night.
ADVANCE TICKETS:
$28 General Admission ⎮ 6-9 p.m.
$43 VIP ⎮ 5-9 p.m.
(VIP includes UNLIMITED sampling 5-6 p.m. followed by general admission.)
***NEW! Buy 5 tickets, get 1 FREE! (online only)***
Add 6 tickets to your cart and use promo code: SIXFORFIVE (GA) or SIXFORFIVEVIP (VIP) at checkout to take advantage of this offer.
AT THE DOOR:
$35 General Admission
$50 VIP
Ticket includes sampling of old fashioned cocktails from local bars and restaurants, food samples, music and more! VIP tickets include an extra hour of UNLIMITED sampling, socializing with vendors, and a muffin tin to hold all of your delicious drinks!